Regular price
$44.00 USD
Sale price
$44.00 USD
Unit price
per
Sale
Sold out
Experience consistent, long-lasting fragrance with our reed diffusers that are lovingly hand poured in New Zealand. 

Keep the glass and refill with our Diffuser Refills

Diffuser Care Tips

- Remove the cap from the bottle and insert aroma reeds.
- Fragrance strength can be altered by adding more or less reeds.
- Turn reeds every few days to refresh the fragrance.
- Wash your hands if they come into contact with fragrance oil.
- It's best to place your diffuser on a coaster as the oil can damage surfaces if spilled.
Fragrance Descriptions

Aurora Skies
Notes: Jasmine, Saffron, Cedar Wood, Ambergris, Cotton Candy

Bamboo & White Lily
Notes: White Lily, Fresh Cut Bamboo, Lemon, Fir Needle, Jasmine, Musk, Rose.

Beach
Notes: Fresh Air , Sea Salt, Sweet Musk, Melon & Crisp Apple

Coconut + Lime
Notes: Creamy Coconut, Lime, Lemon, Fresh Florals, Vanilla, Sandalwood.

Dulce de Leche
Notes: Butterscotch, Maple syrup, Caramel, Vanilla, Condensed Milk, Orange, Bourbon.

Fig
Notes: Fig Leaf, Bergamot, Sap, Fig Pulp, Jasmine, Coconut, White Woods.

Flower Shop
Notes: Cassis, Lemon, Tuberose, Jasmine, Ylang Ylang, Almond, Coconut.

French Pear
Notes: Green apple, White lily, Osmanthus, Brandied Pears, Spice, Cinnamon, Davana, Whipped Cream, Vanilla.

Lime + Basil + Mandarin
Notes: Lime Zest, Mandarin, Basil leaf, Thyme, Jasmine, Cyclamen.

Lodge
Notes: Orange, Clove Leaf, Vanilla, Tonka Bean, Leather, Patchouli, Musk.

Moroccan Sunset
Notes: Tobacco, Vanilla, Raspberry, Orange, Tonka bean, Coriander, Pink Pepper, Musk, Cedarwood, Amber.

New York
Notes: Sandalwood, Cedarwood, Cardamom, Ambroxan, Orris, Moss, Patchouli, Lime, Orange, Mandarin, Violet, Jasmine.

Paris Nights
Notes: Smokey Sandalwood, Geranium, Lavender, Patchouli, Jasmine, Clove, Oud Wood, Smoke, Vetiver, Tobacco

Peach
Notes: Peach, Coconut, Vanilla, Musk , Orange, Wild Berries, Jasmine, Freesia

Saffron Rose
Notes: Saffron, Pink Pepper, Rose, Oud, Smoke, Leather, Bergamot, Iris, Chilli, Violet, Suede, Turkish Delight, Patchouli, Vanilla, Musk

Spa
Notes: Lemon, Cardamom, Lavender, Mimosa, Heliotrope, White Woods, Musk, Tonka Bean.

White Woods
Notes: White Indian Sandalwood, Creamy Almond, White Musk, Cedar, Exotic Spices, Marshmallow, Cashmere, White Patchouli, Cedar, Amber.
Dimensions

Boxed Diffuser Size: 21.3cm (H) x 11.3cm (W) x 11.3cm (D)
Boxed Diffuser Weight: 700g
Liquid: 120ml
Diffusing Time: 1 year (approximately)
View full details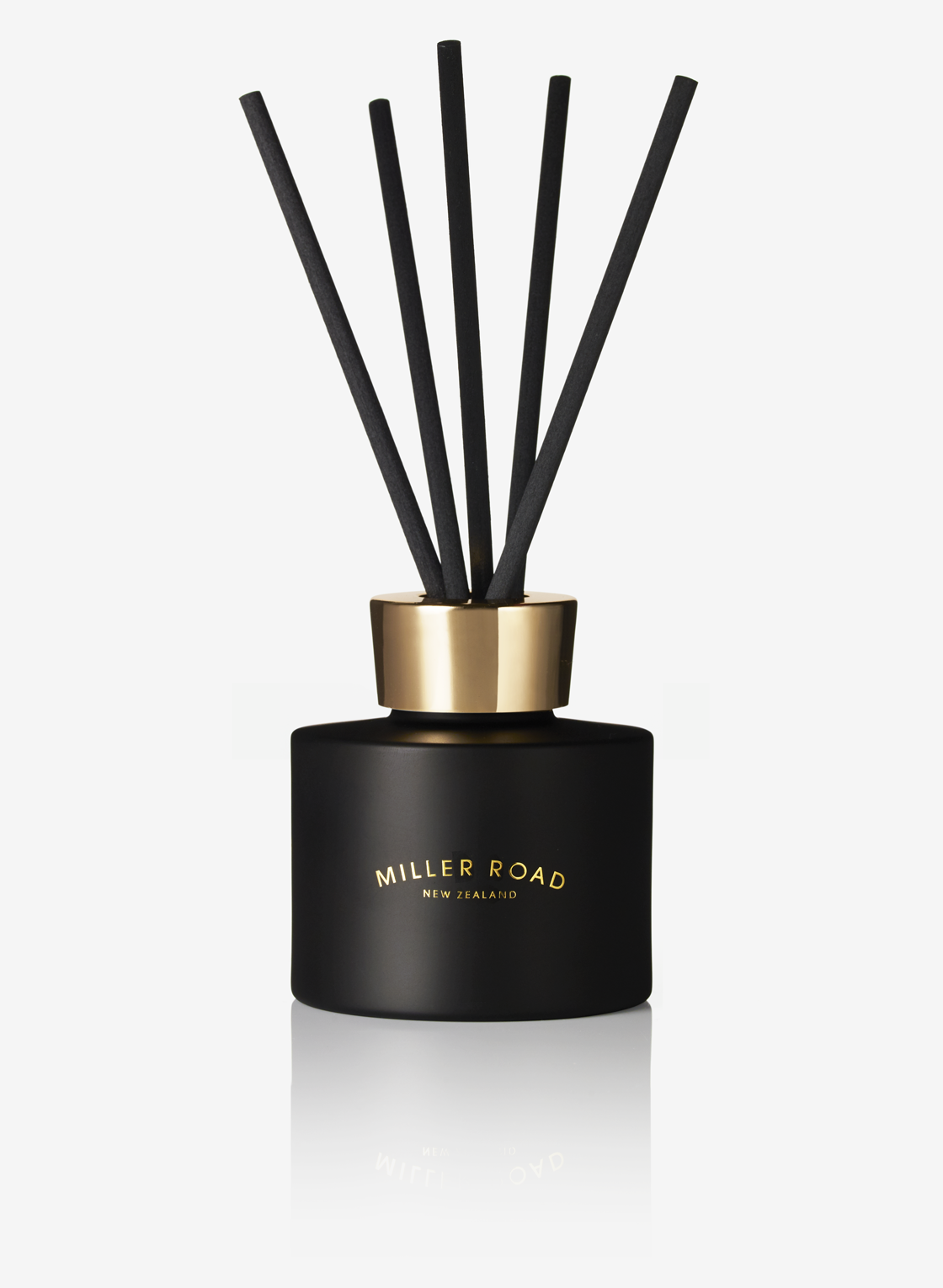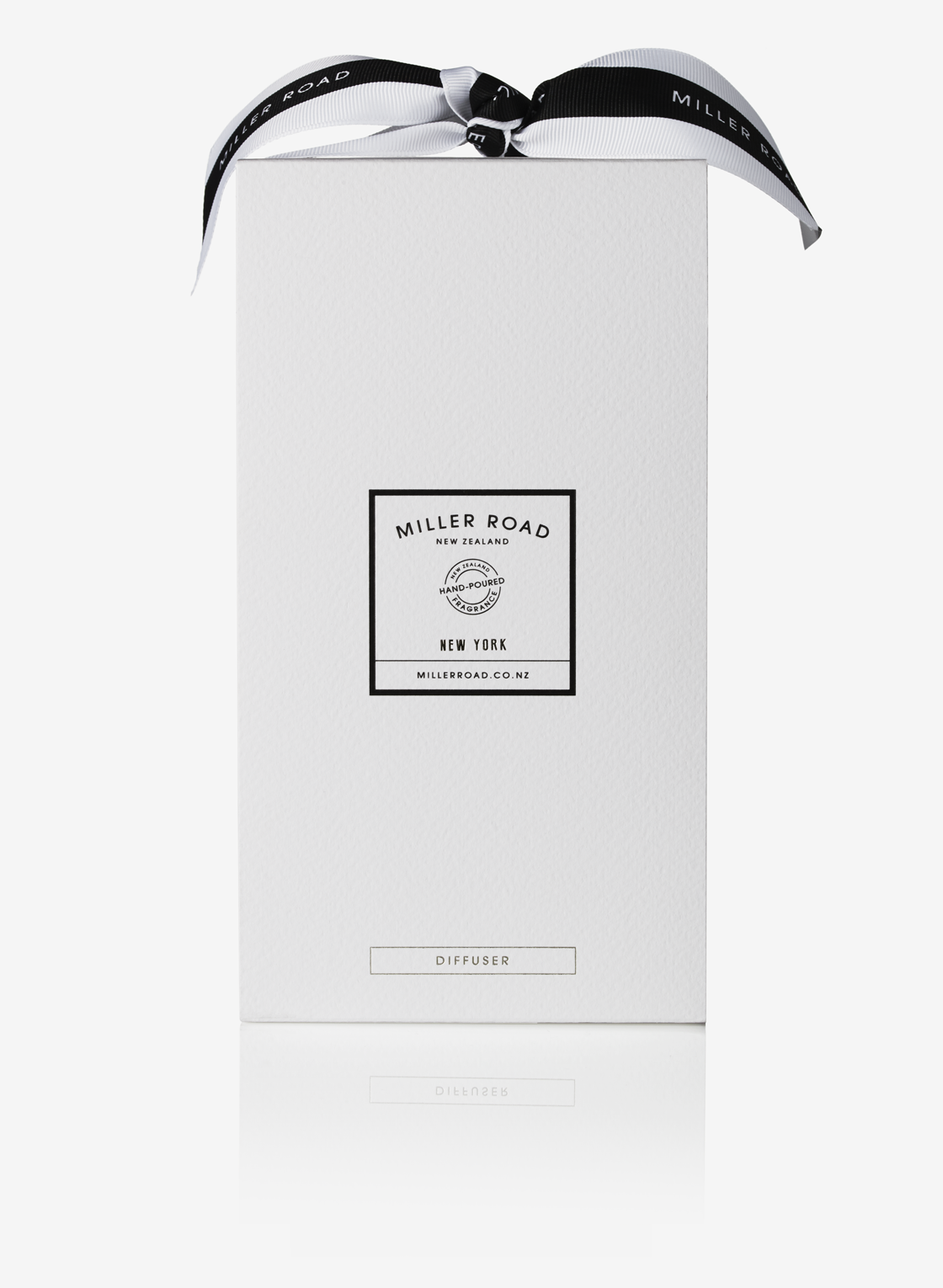 Black Luxury Diffuser
absolutely love this - fills the room with perfume
AMAZING!
I absolutely LOVE my diffuser - I have put it in my office at work where I am getting many comments of how nice my office smells :)