Regular price
Sale price
$44.00 USD
Unit price
per
Sale
Sold out
Our candles are hand poured in New Zealand with organic coconut & soy wax. Experience consistent, long-lasting fragrance with every burn.
Keep your glass and refill with our Candles Refills
Candle Care Tips

To ensure maximum burn hours, reduce soot, and keep you safe:
- On the first burn, ensure the entire top surface has melted to the edge before extinguishing. This sets your candles memory, and prevents tunneling
- Always trim the wick to approx. 0.5cm before each use to reduce smoking
- Do not burn for more than 4 hours at a time
- Never burn to the bottom of the container as the glass could explode
- Never leave a burning candle unattended
- Keep out of reach of children, draughts, and pets
Fragrance Descriptions

Aurora Skies
Notes: Jasmine, Saffron, Cedar Wood, Ambergris, Cotton Candy

Bamboo & White Lily
Notes: White Lily, Fresh Cut Bamboo, Lemon, Fir Needle, Jasmine, Musk, Rose.

Beach
Notes: Fresh Air , Sea Salt, Sweet Musk, Melon & Crisp Apple

Coconut + Lime
Notes: Creamy Coconut, Lime, Lemon, Fresh Florals, Vanilla, Sandalwood.

Dulce de Leche
Notes: Butterscotch, Maple syrup, Caramel, Vanilla, Condensed Milk, Orange, Bourbon.

Fig
Notes: Fig Leaf, Bergamot, Sap, Fig Pulp, Jasmine, Coconut, White Woods.

Flower Shop
Notes: Cassis, Lemon, Tuberose, Jasmine, Ylang Ylang, Almond, Coconut.

French Pear
Notes: Green apple, White lily, Osmanthus, Brandied Pears, Spice, Cinnamon, Davana, Whipped Cream, Vanilla.

Lime + Basil + Mandarin
Notes: Lime Zest, Mandarin, Basil leaf, Thyme, Jasmine, Cyclamen.

Lodge
Notes: Orange, Clove Leaf, Vanilla, Tonka Bean, Leather, Patchouli, Musk.

Moroccan Sunset
Notes: Tobacco, Vanilla, Raspberry, Orange, Tonka bean, Coriander, Pink Pepper, Musk, Cedarwood, Amber.

New York
Notes: Sandalwood, Cedarwood, Cardamom, Ambroxan, Orris, Moss, Patchouli, Lime, Orange, Mandarin, Violet, Jasmine.

Paris Nights
Notes: Smokey Sandalwood, Geranium, Lavender, Patchouli, Jasmine, Clove, Oud Wood, Smoke, Vetiver, Tobacco

Peach
Notes: Peach, Coconut, Vanilla, Musk , Orange, Wild Berries, Jasmine, Freesia

Saffron Rose
Notes: Saffron, Pink Pepper, Rose, Oud, Smoke, Leather, Bergamot, Iris, Chilli, Violet, Suede, Turkish Delight, Patchouli, Vanilla, Musk

Spa
Notes: Lemon, Cardamom, Lavender, Mimosa, Heliotrope, White Woods, Musk, Tonka Bean.

White Woods
Notes: White Indian Sandalwood, Creamy Almond, White Musk, Cedar, Exotic Spices, Marshmallow, Cashmere, White Patchouli, Cedar, Amber.
Dimensions

Boxed Candle Size: 11.3cm (H) x 11.3cm (L) x 11.3cm (W)
Boxed Candle Weight: 1kg
Burn Time: 55 hours (approximately)
View full details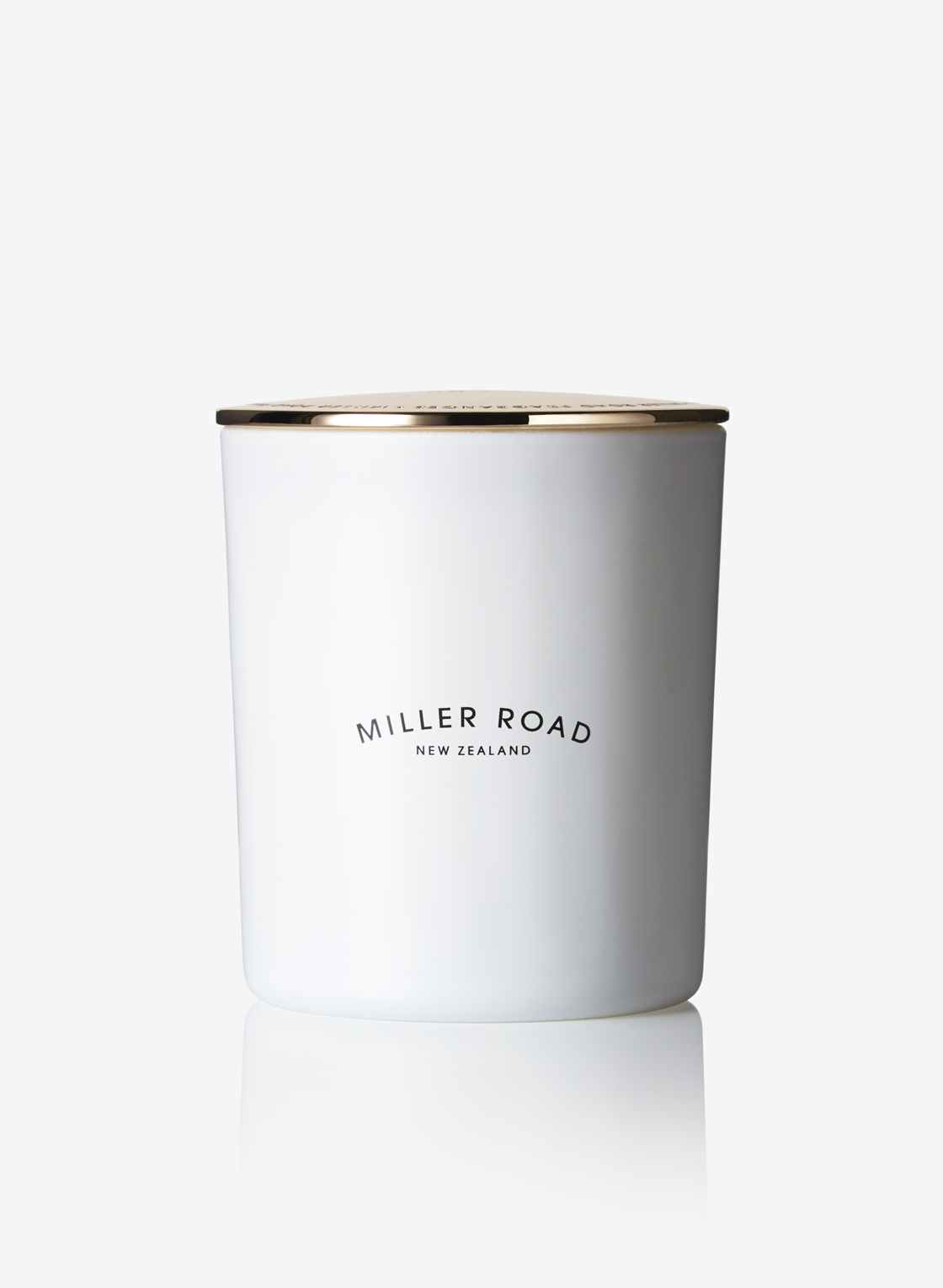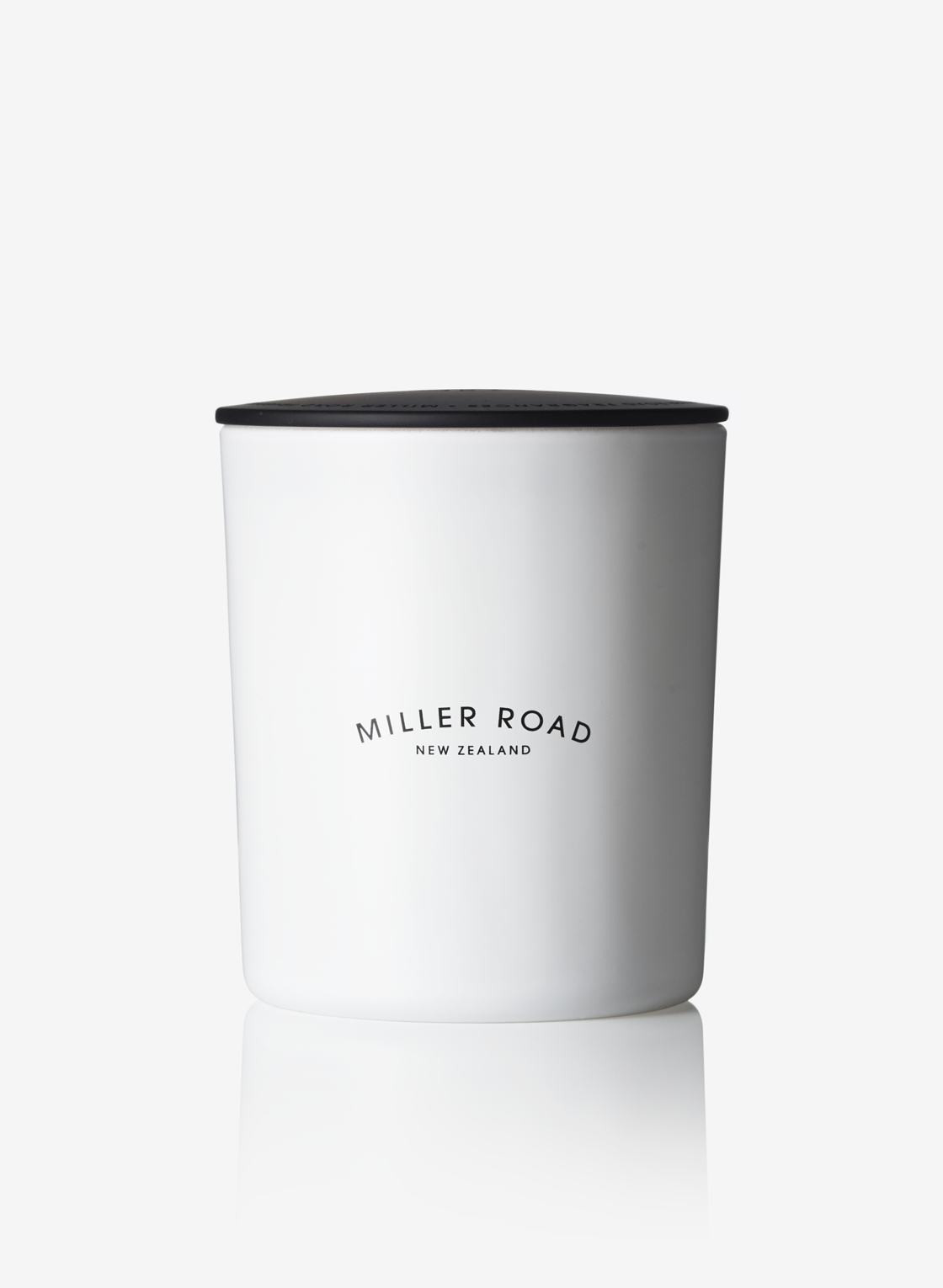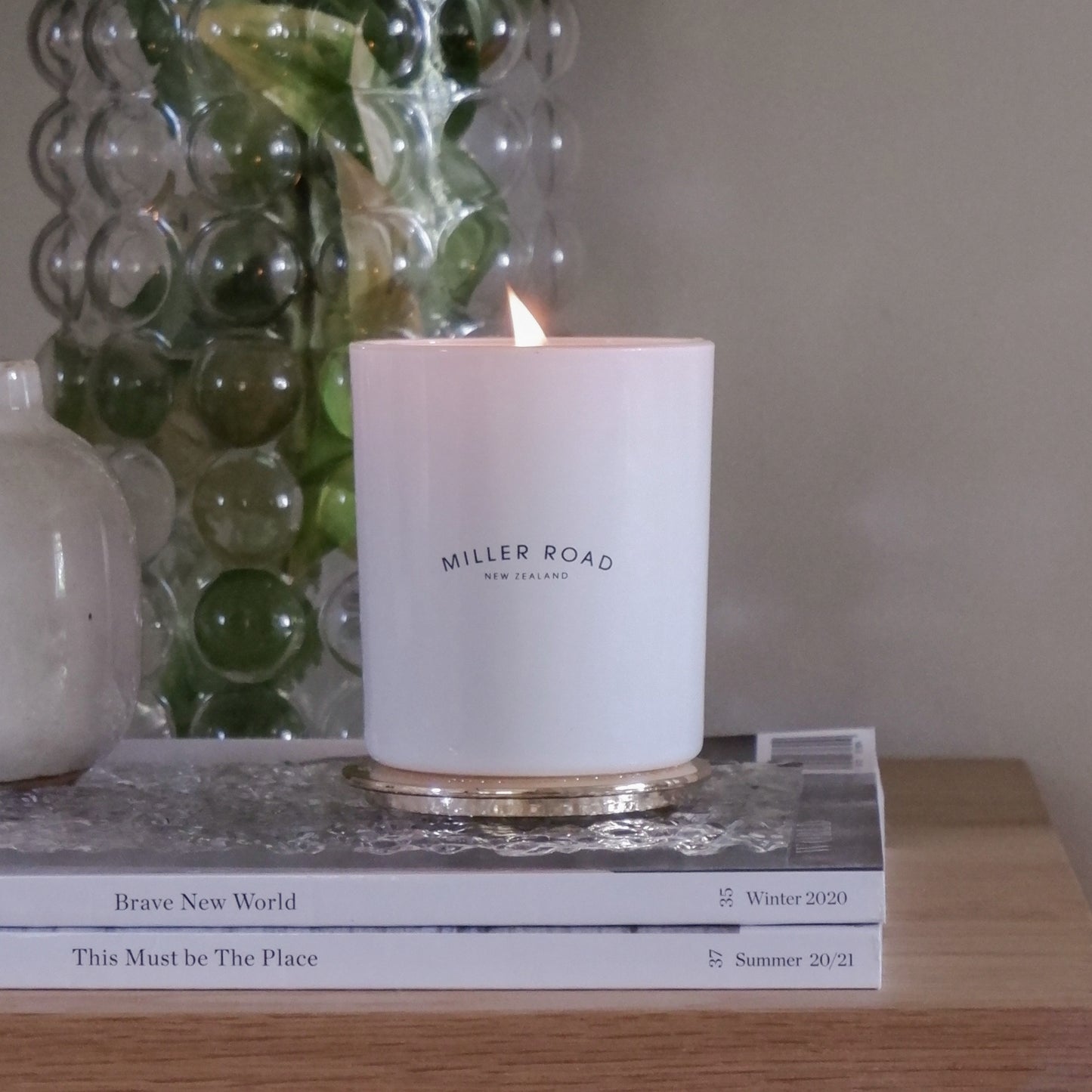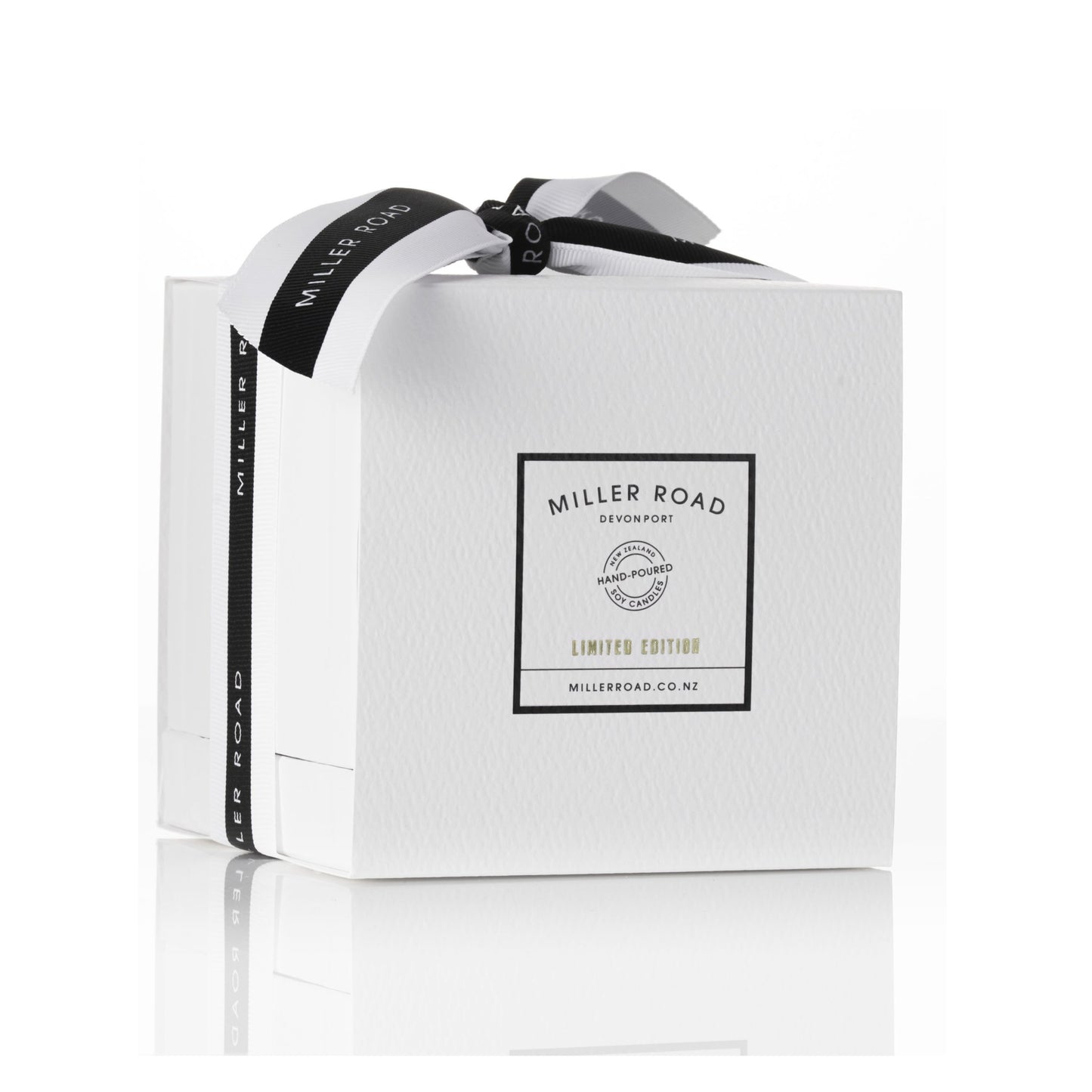 Candle is stunning and smells so delicious!! The packaging is so lovely it's really nice to see how much effort is put into all aspects of buying and receiving these new candles.
White Woods
I had the most amazing customer service from Mallory who rectified a situation with understanding and professional manner, she is truely a asset to your business and I love the fragrances I was sent, thank you so much, lovely girl, beautiful products 🥰
A little bit of Luxe
Have gifted this candle to four people previously so thought I'd like one myself - love this scent!! Beautiful product and it arrived beautifully packaged - l love it!
New York
The New York candle scent is dreamy, highly recommend for a leathery oud scent. Great for winter. Also fantastic service from the staff!
Absolutely gorgeous
I bought myself the limited edition Aurora Skies candle. It is just divine.
I loved the packaging, the beautiful presentation and bag make it feel so much more expensive than it was.
The staff couldn't have been lovelier in the Queenstown store, and I look forward to my next purchase. Dilemma is which of the beautiful scented candles to buy next……